Orthodontic treatment (Braces) is a great way to improve your smile as well as creating a much healthy environment for your teeth and bone support around your teeth.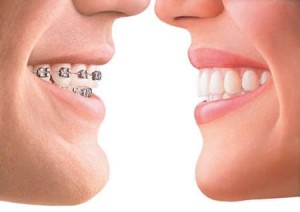 Your dentist may have discussed with you the benefits of having healthy teeth and proper jaw alignment. Crooked and crowded teeth are hard to clean and maintain. This can result in tooth decay, gum disease and lead to tooth loss. Other orthodontic problems can contribute to abnormal wear of tooth surfaces, inefficient chewing function, excessive stress on gum tissue and the bone that supports the teeth, or misalignment of the jaw joints. These can lead to chronic headaches and face and neck pain but for most people a beautiful smile is the most obvious benefit of orthodontics (braces)
Braces For All Ages
Orthodontics can be successful at any age, whether you are 7 or 77 years old. Although when the treatment is begun early, the dentist can guide the growth of the jaw and guide incoming permanent teeth. Early treatment can also regulate the width of the upper and lower dental arches, gain space for permanent teeth and avoid the need for permanent tooth extractions. Regular dental check-ups allow us to supervise the child's growth.
There may be several phases of treatment which would include removable or fixed appliances and bonded brackets to the teeth. Treatment time varies with every patient, but generally speaking it takes between 12 to 36 months. Retainers are worn after the brackets are off to retain your beautiful smile.
Ortho
Ortho Before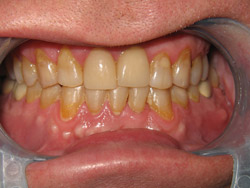 Ortho After
This patient also had an implant done.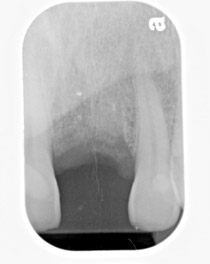 Implant Before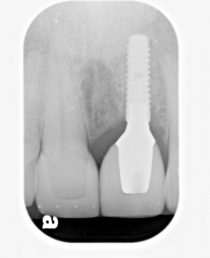 Implant After
Orthodontics – Lower Arch Only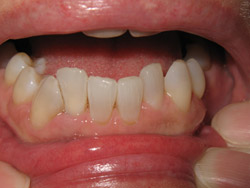 Lower Arch Only – Before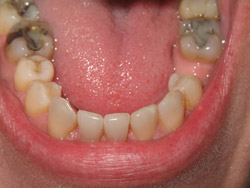 Lower Arch Only – After
Crowns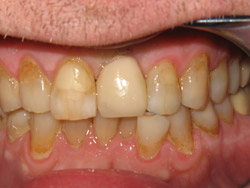 Temporary Crowns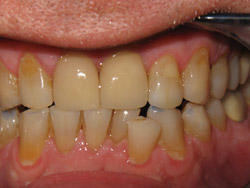 Finished Crowns
Crossbite

(This patient was in and out of braces in only 11 months.)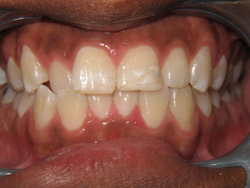 Crossbite – Before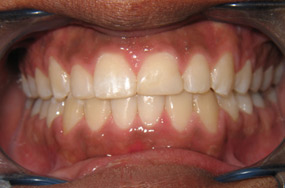 Crossbite – After