Grand Rapids, Michigan Emergency Dentist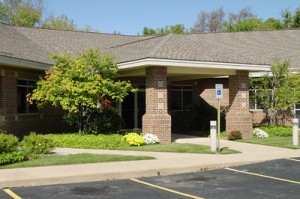 We consider it a privilege to be a part of your dental health. The following information will answer any questions you may have about our emergency dental services in Michigan.
It is our philosophy that dentistry should be about top-quality service, technical expertise and most of all the best possible experience for our patients. You will find a hard working and Qualified Staff to assist you with any of your Dental Needs or Questions.
Our family dental practice provides a variety of dental services that include Teeth Cleanings, Periodontal Treatments, Traditional and Tooth Colored Fillings, Implants, Crowns, Bridges, Braces, Orthodontic Treatment, Tooth Whitening, Root Canal Therapy, Extractions and Dentures.
We see patients ranging from their first visit to the more mature patient.
Please have a look around our website, starting with the "Meet Our Team" section. We provide Quality Dental Services for the many families in and around Grand Rapids, Michigan and Western Michigan. Feel free to Contact Us for an appointment or any questions.